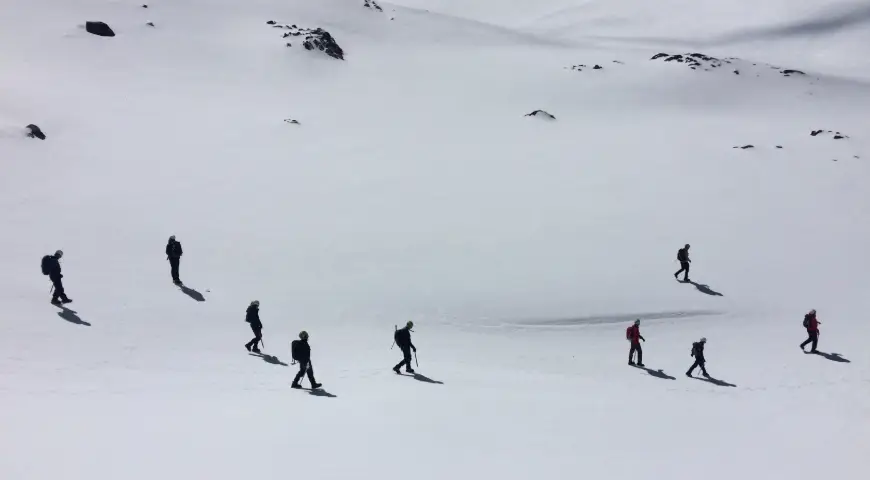 What Is Trekking?
The word "Trek" is derived from the Boer Language, the language spoken by the Dutch settlers in South Africa meaning a long, hard journey. Trek is a long strenuous journey especially made on foot.
Trekking is not a climbing trip, Trekking generally covers elevations between 500 and 3000 meters and has a well developed trail through the hills, mountains, and the villages. One need not possess mountaineering skills and techniques to trek.Trekking is all about desire,passion and a hunger for adventure.
Though trekking is phrased as "walking through a well developed trail" it is quite difficult because there is an unbelievable change in elevations and there is a long way to go which demands arduous physical effort. Well yes, it may stand behind mountaineering when it comes to fatigue but nevertheless it is quite strenuous.
The only physical problem likely to make a trek impossible is a knee problem on sinking. Descents in Nepal are long, steep and ruthless. This is not actually a big problem though if you are an experienced walker and often hike 10-12 km a day. For such, trekking is really adventurous and fun enjoying the majestic views and sceneries.